*This listing is for the small cups without the box or a damaged box. Discounted from the regular price of $13.95.

These pair of cups are specially made to be used on the breasts. They are used in cupping treatment for breast enlargement and breast massage. Each cup includes a scale to view and measure the breast during treatment. The cups also have a contoured edge to fit the chest comfortably and a rubber ring to create a tight seal. The rubber ring is also removable for easy cleaning.
Kangzhu cupping sets are made with high standards and quality principles. The plastic cupping sets are durable, light weight, and easy to use. Each Kangzhu cupping set is quality inspected at the manufacturer who is a ISO9001 quality management certified company.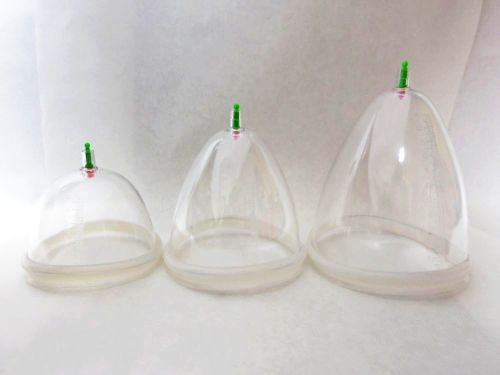 Breast Massage Cups

9 cm X 7 cm

10 cm X 10 cm

12 cm X 14 cm

3.6" X 2.8"

4" X 4'

4.8" X 5.6"

Small

Medium

Large